A 2018 article in Sport Fishing magazine reported that new technologies in glass molding and bonding have resulted in better visibility, safety, and style in boat windshields and windows. Writer Jim Hendricks notes, "The new wave of glass windshields and windows is not just strong and durable, but also affords more styling choices and superior visibility compared with other windshields made from materials such as clear acrylic, polycarbonate or vinyl." Hendricks was specifically referring to the technologies of glass bending and laminating.
Laminated Glass Windshields
Laminated glass windshields offer excellent optics and can be fabricated in large sizes in both flat and curved forms. In addition, glass is more scratch-resistant than plastic materials—ensuring greater durability over the lifetime of the boat.
This trend toward the use of glass is growing among boatbuilders. One example is Valhalla Boatworks, a subsidiary of the Viking Yacht Company. Valhalla center consoles are recognized for their speed, range, overall performance, and coastal and offshore fishing prowess.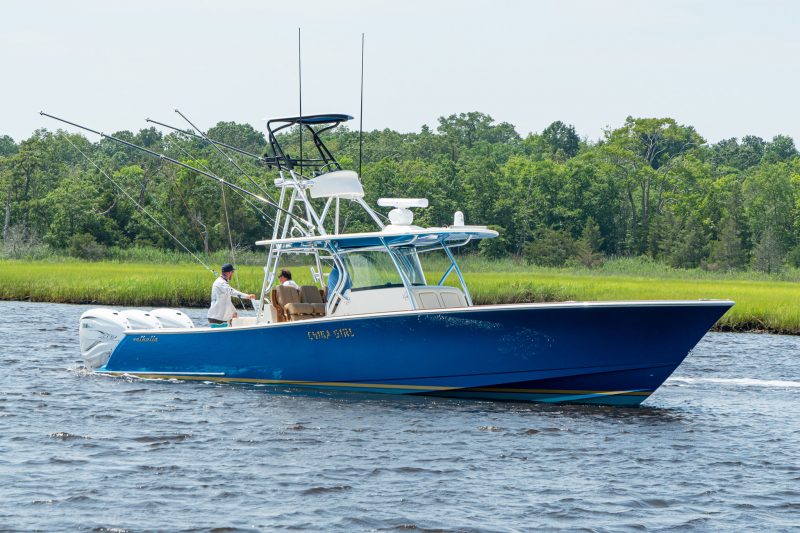 The Valhalla V-33, V-37, V-41 and V-46 are all offered with ProCurve solid glass helm enclosures. ProCurve curved laminated glass windshields are made with chemically strengthened glass for enhanced impact resistance. The blackout paint around the windshield perimeter protects the installation adhesive from UV exposure. The paint also conceals the adhesive, adding to the windshield's aesthetic appeal.
ProCurve Glass Design
ProCurve Glass offers a wide range of options for marine glazing. To learn more about the fabrication and benefits of High-Performance Marine Glass, contact us at 215-441-9101 today or visit us online for more information!