ProCurve Glass is here to help you with all your glass needs.
We offer a variety of products for the marine industry specializing in flat and bent high performance laminated glass products. Our glass can be found on small and large yachts throughout the world, government ships, fast ferries and other specialized applications. Please contact us for your next glass requirement.
---
Classification Societies
Many of our products have been approved by the Classification Societies such as ABS, DNV, GL, RINA and Lloyds Register. With this certification you can rest assured that your product will meet the highest performance standards.
---
Glass Specialties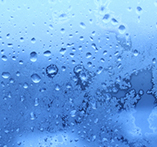 Heated Glass for De-fogging and De-icing
Our heated glass allows our customers to enjoy their yachts in the most extreme conditions without compromising safety and visablity. Our heated laminated glass comprise of two or more plies of glass permanently bonded together encapsulating a safety interlayer with electrically conductive heating material. Voltage can range from 12V DC, 120VAC to 220VAC.
---
Bullet and Blast Resistant Glass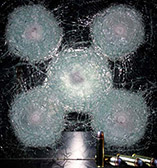 By utilizing a variety of interlayers and Spallshield composites, we are able to provide a product that conforms to any of your referenced test standards. For example, we are able to meet UL 752, NIJ 0108.01, and EN 1063.
---
Chemically Strengthened Glass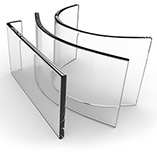 Chemically strengthened glass is significantly stronger than annealed glass, depending
upon the glass composition, strengthening process, level of abrasion, and the application environment. The strengthening process does not contribute significantly to optical distortion.
---
50% Reduction in Solar Infrared Heat Gain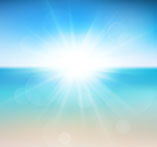 By utilizing special Low-E interlayer and/or coated glass, we are able to provide our customers with a product that significantly reduces the heat gain, thus providing a comfortable environment in extreme outside conditions and lessening the load on HVAC systems.