Hodgdon Yachts is America's oldest boat builder, dating its operation back to 1816, in East Boothbay, Maine. The company is still family-owned today and one of its divisions specializes in Superyacht tender construction.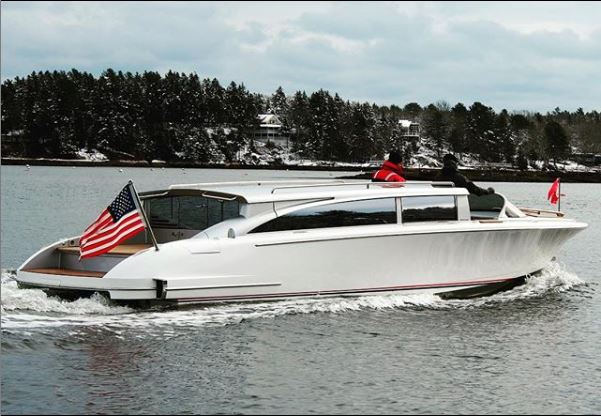 ProCurve Glass recently supplied high performance marine glazing to Hodgdon for a 9.5-meter tender designed by Michael Peters Yacht Design to accompany a Superyacht built in Germany. The 9.5-meter tender can comfortably accommodate up to 12 guests plus crew.  It will be used primarily to bring passengers to and from shore while the mothership is at sea.  
The windshield of the tender was made with 7mm gray laminated glass with a light transmission of 36 percent. The port and starboard sides of the boat feature 10mm reflective gray glass, in both flat and bent constructions. The reflective glass was used to match the reflective glass installed in exterior glazing in the mother yacht.
ProCurve High-Performance Marine Glass
(HPML-CG) is laminated glass comprised of two plies of chemically strengthened glass. Widely recognized for use in the marine industry, this product provides 2-3 times the strength of tempered, tempered/laminated or annealed/laminated glass. HPML-CG is a durable, light weight, and aesthetically pleasing, and has been widely specified by naval architects, boat builders, and captains worldwide. 
Contact ProCurve Glass Design at 215-441-9101 today for more information or visit us online!