Cooley Marine of Stratford, CT has launched a fully restored and modernized Bertram 31 yacht at the 2022 Rhode Island International Boat Show.
According to President and Founder of Cooley Marine, Andrew Cooley, "The boat was rebuilt from the stringers up. We removed the original aluminum framed windows with a composite landing mullion system that could accept the direct glazed curved glass, as well as carry the weight of the flybridge."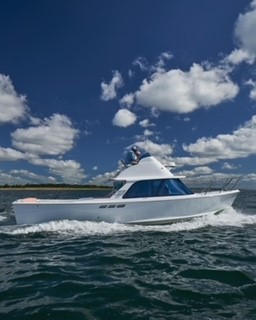 Cooley continues, "We used privacy glass in the door and window adjacent to the interior toilet. Most of the time, the glass will be transparent, giving the driver an unobstructed view out the back of the boat. However, when the toilet is occupied, the glass will turn opaque for privacy."
Cooley Marine delivers quality marine construction, repair & restoration solutions to all facets of the boating industry. From small boat repairs, comprehensive yacht refits, to groundbreaking multi-vessel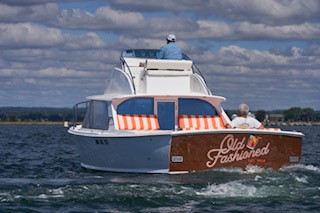 commercial new build projects.
At ProCurve Glass Design, we specialize in curved glass design for the marine industry. Want to learn more about our curved glass services? Give us a call today at 215.441.9101 or visit us online for more information!