10 Upcoming Yacht Design Trends – TrendBook Trend Forecasting (trendesignbook.com)
Transparency is one of the upcoming 2023 yacht design trends, according to TrendBook, which noted
"Glass is an upcoming design trend which promotes the feeling of wider spaces, evoking a perfect harmony between interior and exterior." The expanded use of glass to expand visibility and connect people in buildings has been an element of LEED and other high performance design program for many years. It's no wonder it is now recognized as a trend in yacht designs.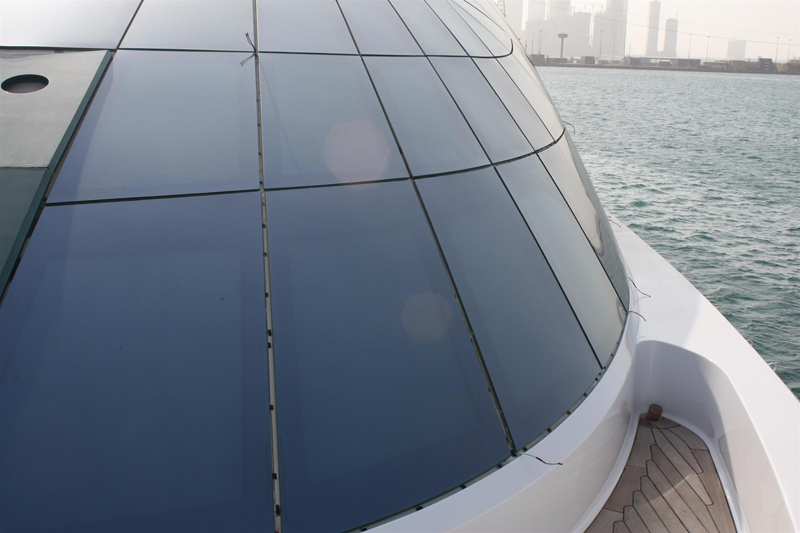 Glass Transparency
Glass transparency can be a true benefit when it comes to visibility, but it can also be challenging to control solar heat gain and glare. Heatshield, a spectrally selective coating added to the laminate construction, can improve energy efficiency and comfort. The addition of the coating can block up to 50% of the solar heat gain associated with clear glass.
Flat and Curved Laminates
Flat and curved laminates often deliver other benefits, including safety, fade resistance, and sound control. The laminate interlayer required to bond plies of glass together prevents glass from shattering and vacating the frame. Broken laminated glass will remain intact until replacement can be made. This same interlayer blocks up to 99% harmful UV rays. This benefit protects interior furnishings from fading due to UV exposure. Finally, the sound damping feature of the laminated glass interlayer helps to minimize noise—creating a quieter interior environment.
For all the details on marine glass, contact Steve Miller, srmiller@procurveglass.com.