In December, Metal Shark, a leading designer and builder of custom vessels for commercial, defense and law enforcement applications worldwide, announced completion of a four-year run of production development for NYC Ferry Services. The fleet included twelve 85-foot, 150-passenger ferries and ten 97-foot, 350 passenger vessels. The NYC Ferry Operated by Hornblower operates six routes that span over 60 nautical miles of waterways, connecting New Yorkers and visitors to the City's waterfront communities.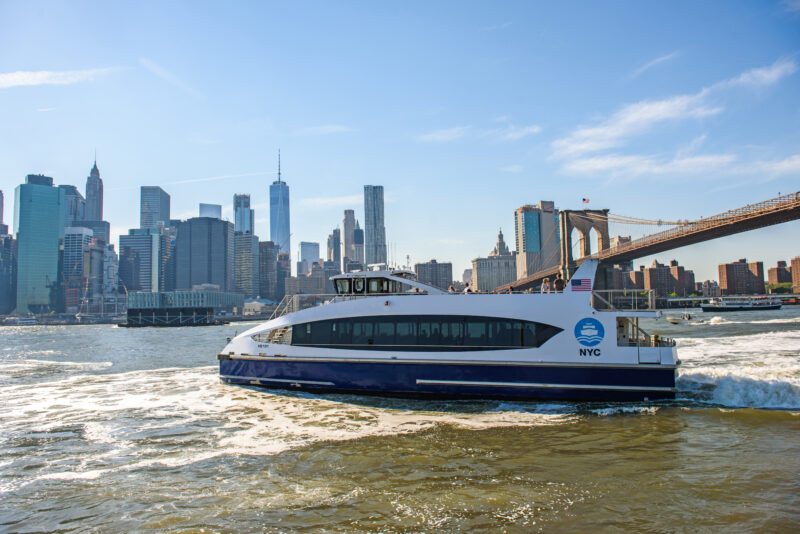 The Involvement of ProCurve Glass Design
Working with Metal Shark, ProCurve Glass supplied heated laminated glass for quicker de-fogging of the ferry windshields. These windshields incorporate thin, nearly invisible tungsten wires layered between laminated glass interlayers. The de-fogging process works at a low power density of 0.5 Watts per square inch, raising the temperature of the surface of the glass to enable de-fogging.
ProCurve Glass heated windshields are available for either de-fogging or de-icing in both flat and curved laminated glass. According to Steve Miller, Customer Service Manager for Transportation Applications, "There is no minimum or maximum voltage required with heated windshields. The heated circuits are designed based on the available power source. ProCurve has supplied these windshields witha 480VAC (Volts Alternating Current) three-phase power for a tanker ship, as well as a 12VDC (Volts Direct Current) for a rear car windshield." Miller notes that higher voltage is preferred electrically because it will keep the current low.
To learn more about heated windshields, contact Steve Miller at ProCurve Glass, srmiller@procurveglass.com.
For more information on heated windshields, reach out to ProCurve Glass Design at 215-441-9101 today or visit us online for more information!