ProCurve Glass provides glass fabrication for a variety of marine and transportation applications. In this blog, we focus on agricultural aircraft windshields and the interesting work of Storm Aeronautics.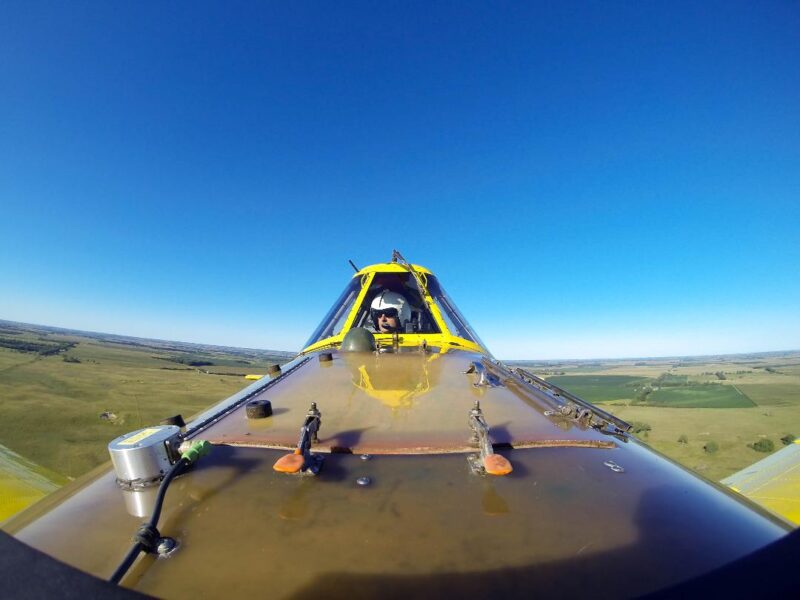 Storm Aeronautics
Storm Aeronautics is a one-of-a-kind aviation repair facility specializing in agricultural aircraft. It is an FAA approved repair station located in Nebraska that specializes in heavy maintenance of all Ag Cat models, including wing repairs and hopper construction.
First designed in 1957 by Grumman, the Ag Cat was the first aircraft specifically designed for agricultural aviation. Grumman took its engineering knowledge of designing and building durable military fighter aircraft and integrated this into a spray plane. The last Ag Cat manufactured new was in 1996.
Storm Aeronautics has the ability and a long history of rebuilding and restoring Ag Cats. The company can either take an existing Ag Cat, tear it down to the frame and build it back like new, or it can produce a like new restoration.
High-Performance Glass Windshields
In addition to its work with Ag Cats, Storm Aeronautics has developed Storm Shield™ high-performance windshields for use in agricultural aircraft. The windshields are tested to rigorous FAA standards and shown to effectively resist impacts from foreign objects, such as drones or birds. The glass will not shatter after breakage. Instead, it adheres to the bonding interlayer, providing a barrier that can protect the pilot from impact-related injury.
At ProCurve Glass Design, we specialize in the glass design of high-performance windshields for a plethora of industries. Looking for more information on our glass design services? Contact ProCurve Glass Design at 215.441.9101 today or visit us online for more information!