High performance marine glass windshields offer exceptional performance in boats of all sizes and shapes including sailboats, motorboats, commercial, and recreational crafts. These windshields are flat or bent, depending on the glazing design. Benefits include breakage resistance from rough water, protection against impact from flying debris, moisture resistance, excellent optical quality.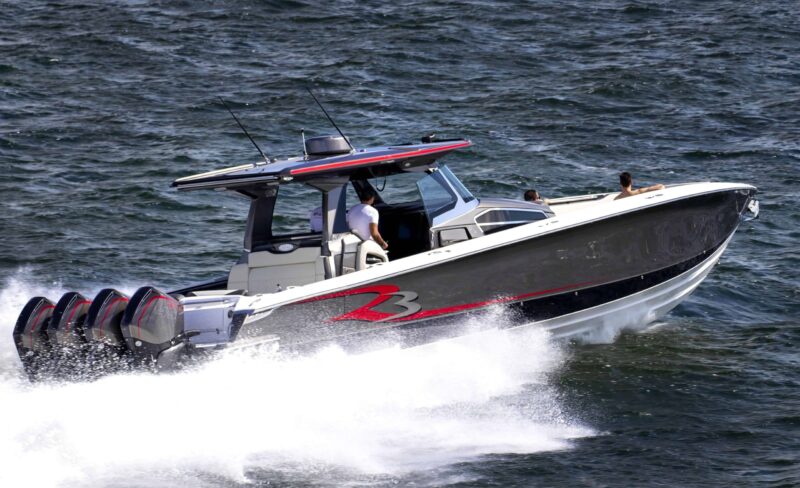 Nor-Tech's 45-foot 450 Sport Center Console is a good example of a boat that benefits from ProCurve's High Performance Marine Glass windshield. The laminate construction consists of two lites of curved chemically strengthened glass bonded together by a special marine interlayer. The windshield is glued in-place on its bottom edge to create a sleek, frameless appearance that delivers both aesthetic appeal and safety performance.
ProCurve Glass is known throughout the marine industry for its high-performance marine glass products. In addition to the highest quality of fabricated glass, ProCurve offers design and installation assistance. Contact ProCurve Glass Design at 215-441-9101 today or visit us online for more information!