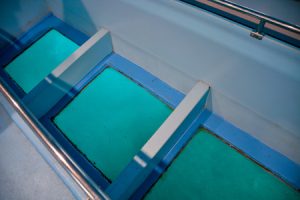 If you want to see the ocean in a whole new way, you can do so by taking a ride on a glass bottom boat. There are glass bottom boats operating in all different parts of the country. They offer you the opportunity to get up close and personal with the fish and other marine life located in the oceans that surround the United States.
Let's take a look at the history of glass bottom boats:
Glass bottom boats have been around for quite some time now. The very first glass bottom boat was created in Silver Springs, Florida back in 1878 by a man named Hullam Jones. He initially used his glass bottom boat to experience the water off the coast of Florida on his own. But before long, commercial glass bottom boats started popping up in other parts of Silver Springs and eventually showed up as far away as Catalina Island, California.
That led to other people taking the idea of using glass bottom boats to show off the beauty of the ocean. In Key West, Florida, for example, a boat called The Fireball with a glass bottom set sail in the early 1950s. It has been replaced a few times since then, but glass bottom boats continue to operate in the Key West area to this day. There are also still glass bottom boats in Silver Springs, and you can find them in other Florida cities as well as in other states like California and Hawaii.
Glass bottom boats need to be made with strong, reinforced glass to keep them afloat. And boats, in general, need to be outfitted with marine glass that can stand up to just about anything out on the water. ProCurve Glass Design, Inc. produces heavy-duty bent and curved marine glass that can handle inclement weather. Fill out the form to get a free estimate today or give us a call us at 215-441-9101 to get your hands on specially-crafted glass for your yacht, speedboat, sailboat or commercial ship.