Travelers aboard Colorado's Royal Gorge Route Railroad are treated to spectacular views of the gorge, as well as the Arkansas River. The 1950s-era passenger cars have been remodeled to offer comfort and style.
Featuring Curved Dome Glass from ProCurve Glass Design
One of the special features is the curved dome glass manufactured by ProCurve Glass. The FRA II glass is laminated for safety and curved to fit the unique design of the railcars.
The Royal Gorge Route Railroad leaves from Canon City, a Southern Colorado town. The train travels along the cliffs of the Royal Gorge at a height of 1,000 feet. One of the highlights of this 24-mile roundtrip experience is the suspension bridge. Built in 1979, it is the highest bridge in the United States.     
Today, the Royal Gorge Route Railroad train is an independent, family-owned company. While it was originally built to accommodate silver mining in the 1800s, it now functions as a favorite tourist attraction, offering comfortable seating and gourmet dining. And let's not forget about the views!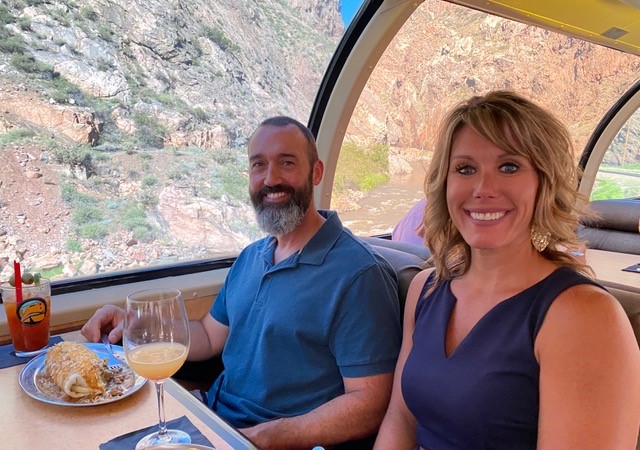 Curved Glass Applications
At ProCurve Glass Design, we specialize in providing curved glass designing for a plethora of applications from marine to rail, and from architectural to commercial business. If you're looking for a professional curved glass design for railroad applications or any other, look no further.
Contact us today at 215.441.9101 or visit us online