The summer is here, which means car shows and festivals will be more and more frequent. If you have a classic car that you're looking to take out and show off, maybe it's time to update your car's glass with strengthened curved glass for your windshield and windows.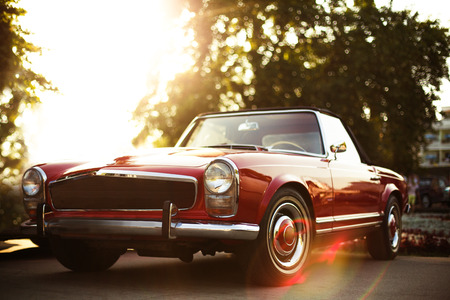 Why Choose Custom Automotive Glass?
There are plenty of reasons why custom curved glass is being chosen. Maybe you would like a little extra strength and sleekness to your car. Or, maybe you just want to revamp and update the windshield in your car.  At ProCurve Glass Design, our curving and bonding process makes the glass especially sleek and durable, while still providing a crystal-clear view.
Impress People with Your Classic Car
Don't let your classic car just sit in the garage all summer. It's time to take it out, clean it up, and go out for a ride. Revamping your glass on your car can add an incredible look that will leave people talking about your car at every car show that you attend. It's summer, and it's time to take a relaxing drive knowing that your glass is strong and looking nice.
Moonlight Memories Car Show
The Greater Hatboro Chamber of Commerce presents the Moonlight Memories Car Show on July 27, 2019 from 5-10pm. This is a great opportunity to get your car out and update the glass for the show. If you would like to register your car, contact Hatboro Car Show.
ProCurve Glass Design
Go with the professional curved glass manufacturers after you register your car for the show. We can work with you to get the custom curved glass that fits your car, so that you will leave people talking about your classic car the whole year after the show. Contact ProCurve Glass Design at 215-441-9101 for more information on how we can help!