Heavy machinery vehicles used in construction are extremely susceptible to damages because of the environment they are usually in. Treated-curved glass can be very beneficial to limit the external damages and repairs that may occur.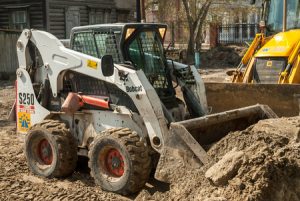 Curved Glass Benefits
Bulldozers, dump trucks, and front-end loaders are used in a way where they are going to be taking a beating. With treated-curved glass, you will be able to protect against the environmental factors at construction sites or jobs. The safety of your employees is the number one priority for you and your company, and the best equipment for efficiency and safety should be at the top of your list.
Here are some benefits:
Extra protection against flying rocks
Deflects falling objects on the work site
Shield against inclement weather
Safety for workers
The Process Behind Curved Glass
The process curves the glass to a specific shape for the piece of equipment, and the bonding process gives it extra strength and reinforcement. It starts with a mold as a baseline for the piece of glass that will bend into the shape that you want. Then it is preheated for an hour before the glass is put into the mold.
Construction and rescue jobs are extremely important, yet many companies have their priorities out of order. We want to make sure your company's equipment and heavy machinery is the safest and best looking in the business.
At ProCurve Glass Design, we provide new and replacement windshields, as well as side glazing for heavy machinery. Our products are tested to the American National Standards Institute (ANSI).  Call us today at 215-441-9101 to get a quote!