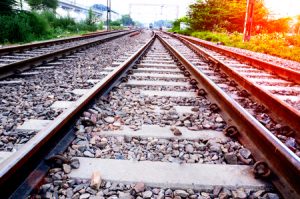 Those people who travel using Indian Railways, the national railway system in India, are already treated to a delightful experience every time they sit down on a train. Indian Railways is known for providing people with clean trains that run on time and feature state-of-the-art technology. And now, Indian Railways has taken their service to the next level by providing travelers with the first-ever glass roof train in India. It's going to make traveling even more of a treat for those utilizing Indian Railways' services.
Dubbed "Vistadome," the train features large windows on the sides, LED lights, and rotating seats in addition to the glass ceiling on top. It allows people to enjoy the sights that exist in the Araku valley in Visakhapatnam, which is the largest city in the Indian state of Andhra Pradesh. People can get a panoramic view of many of the sights that surround the city and made it so picturesque.
As of right now, the glass roof train is being used mostly for publicity purposes in India. The hope is that it'll generate interest in those wishing to visit the country. But it's already been a huge hit among those who have hopped aboard for a ride, which means more glass roof trains could be coming to India soon. There's also a real possibility that train companies in other countries could see the success and start manufacturing their own trains featuring glass roofs. It would illustrate the strength and durability of glass made specifically for trains while also giving people unprecedented access to the outside world while sitting on railways.
ProCurve Glass Design, Inc. specializes in creating glass used to make windows and windshields for trains. If you would like to take advantage of our rail services, call us at 215-441-9101 today or get a free estimate online!